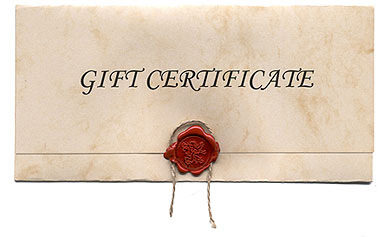 To be used to purchase our Children's Programs, Store merchandise and Petting zoo visits too!
(For giving Season Passes to the Flamig Farm Petting Zoo, Click Here)

Thank you for considering Flamig Farm Gift Certificates!
They make great gifts and they transfer the decision-making to the recipient, who can use your gift to purchase a program at anytime they wish. Here's how it works!:

1. You choose the denomination and complete the purchase (begin the order process at the BOTTOM of this page).

2. We send the gift certificates to your recipients by email or postal mail (your choice, no extra charge), with instructions!
3. The recipients choose programs or events from our offerings, and they use the gift certificate credit to register for them.*
To learn more about our offerings, follow the links below:
Children's Programs (offered in Spring and Fall, ages 2-6)
Summer Adventure Camp (Ages 6-14)
Haunted Walkthrough (during October)
Visit with Santa (December)
*Purchasing a gift certificate does not guarantee the recipient a spot in any of our programs or events. They must register using the code provided on the gift certificate, and registration is first-come, first-served. This is also stated clearly on our gift certificates.



If you have questions or need assistance, please call the Flamig Farm office, (860) 658-5070 ext. 2 If you leave a message, we'll get back to you promptly.
If you already have an account log in on the left to make purchasing a gift certificate faster and easier.