Halloween Drip Cake Class
6pm - 8pm
Why didn't the ghost dance at the Halloween party?
Because he had no BODY to dance with.
*Before taking this class you must know how to cover and cake in buttercream.
Beginners buttercream classes are available.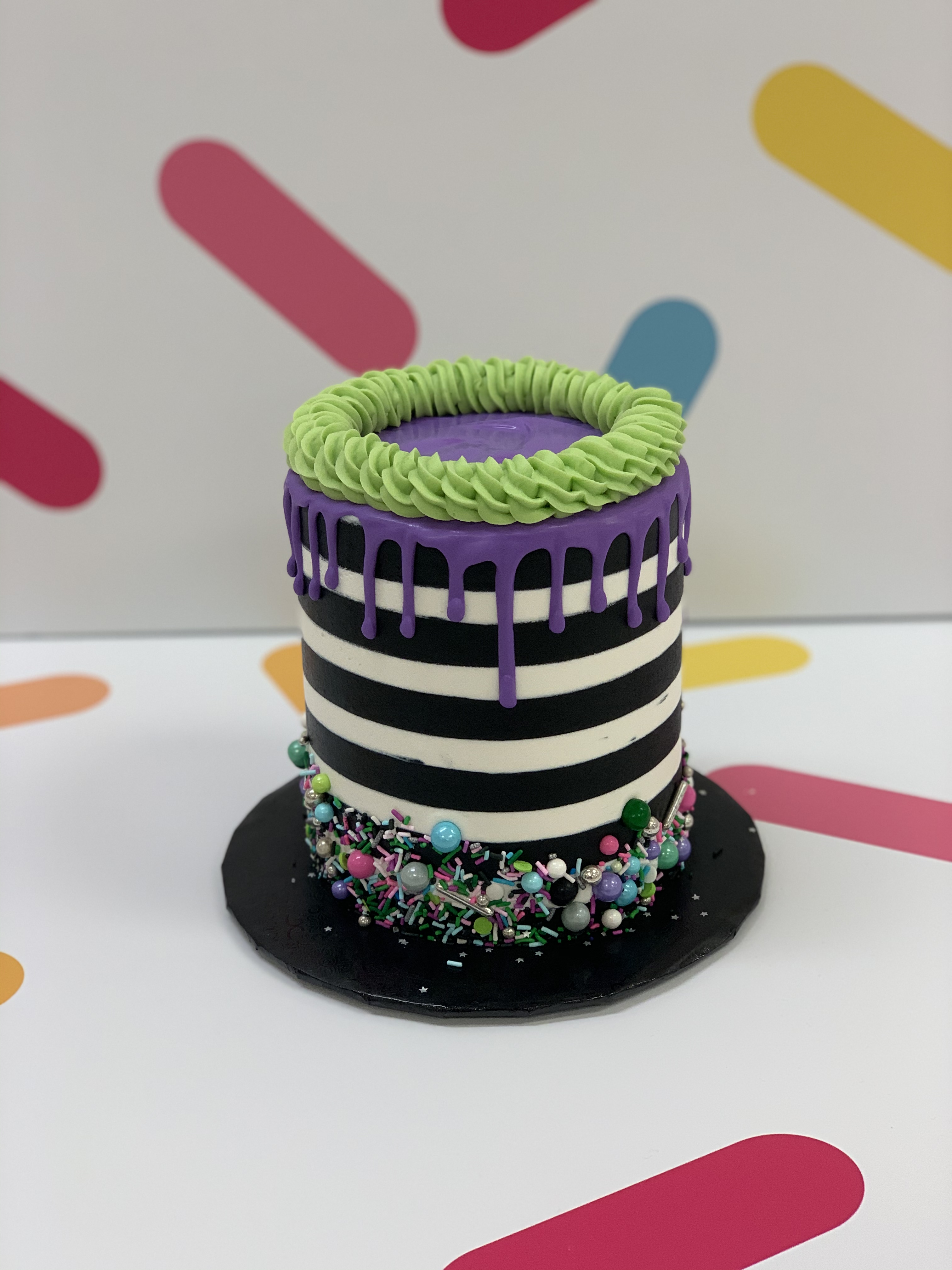 Materials Needed
3- 6"x2" round cakes
10" round cake drum (white or Black)
Offset Spatula
1 recipe of buttercream or 3.5 lb Sweet Life Buttercream
Black Buttercream
Bowl Scraper or Bench Scraper (Buttercream Smoother)
Cake Leveler or Cake Knife
Turntable
Tip 1M or Tip #826 or
Tip #808 or 809
Dark chocolate or White Chocolate melting wafers
Candy Color of choice (Green, Purple, Black or Orange)
12" piping bags
Stripped Buttercream smoother
Halloween Sprinkle Mix
filling of choice *optional
*DISCLAIMER*
If we have not met the student minimum by the time needed,
the class WILL BE CANCELLED! Do not wait until the last minute to sign up!
*Please be advised that this class is NOT in spanish.
The teacher does speak spanish if translation is needed.
*Tenga en cuenta que esta clase NO está en español.
El profesor habla español si se necesita traducción