Paint & Sip Studio New York
246 W. 80th Street, Studio 16, 4th Floor, New York, NY, 10024
917-509-6613
Powered by

Online Reservation Software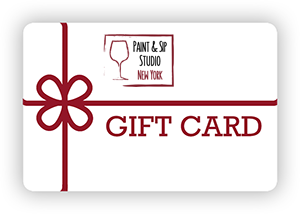 Perfect for any occasion, our Gift Certificate transfers the decision-making to the recipient, who can use your gift to purchase a paint and sip class, anytime they wish. Your certificate will be sent by e-mail.
Remember that our gift certificates make great gifts.
If you already have an account log in on the left to make purchasing a gift certificate faster and easier.