Uncork the Artist
5206 Monroe St., Toledo, OH 43623 26580 N. Dixie Hwy., Perrysburg, OH, 43551
419-283-2484
Powered by

Online Reservation Software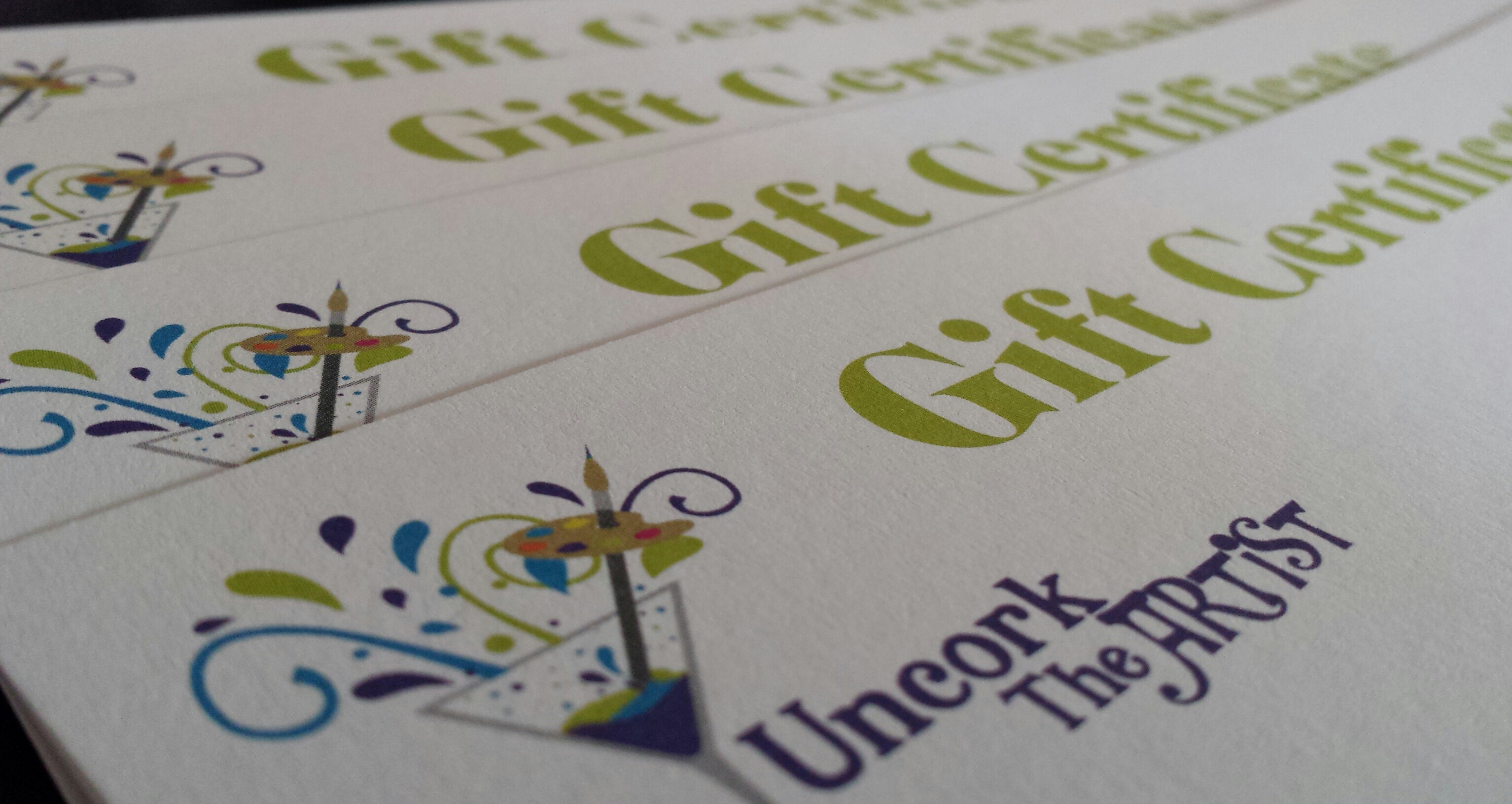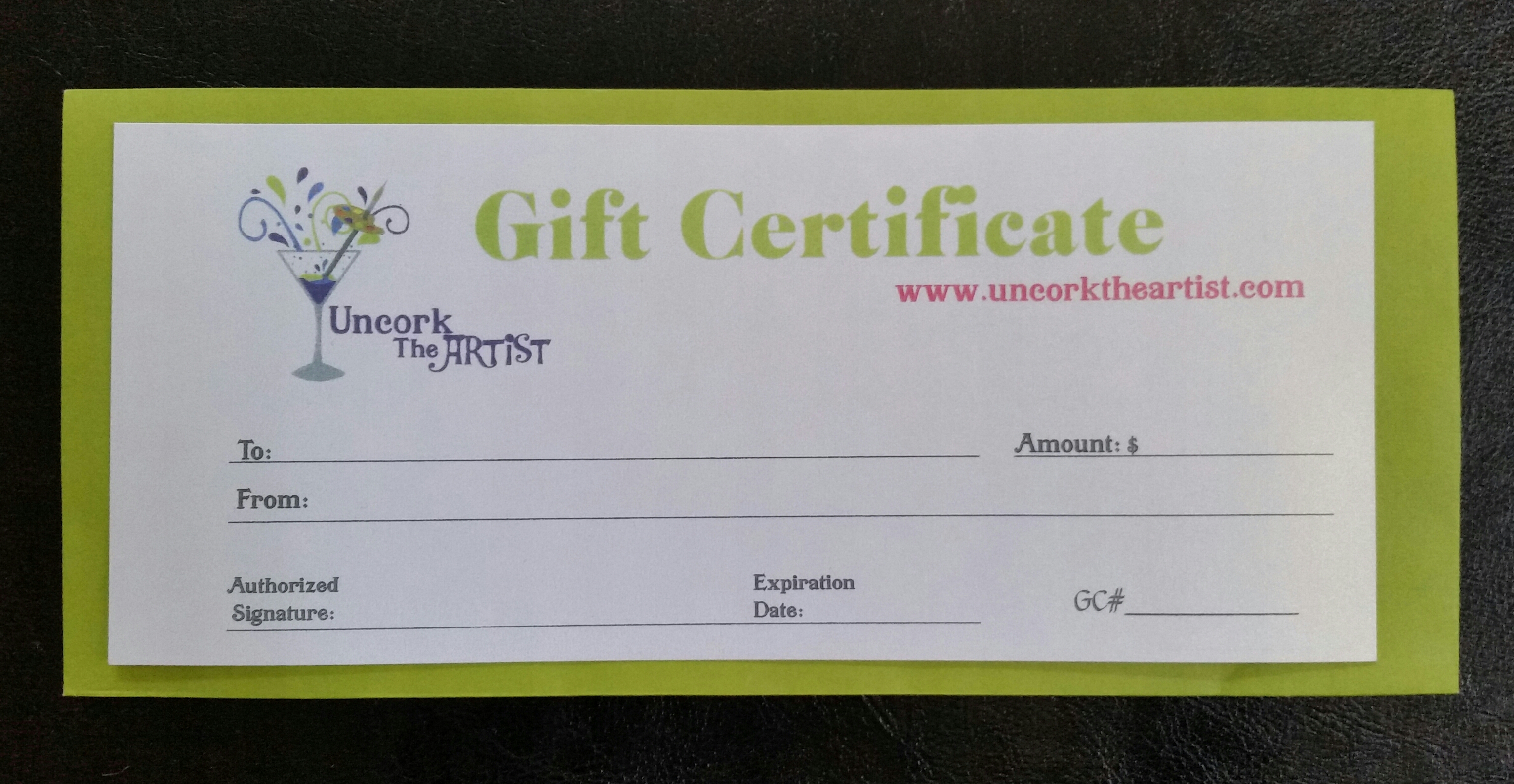 Give the gift that INSPIRES CREATIVITY!





You will be the hero for giving something they may have never considered doing themselves on their own.





Gift Certificate transfers the decision-making to the recipient, who can use your gift to purchase any painting class of their choice at any location, and of course at anytime they wish. Your certificate can be sent by e-mail or regular mail anywhere. There is no additional charge.





All you need to do is let us know the name of the gift recipients; let us know how what gift you would like to give and we'll take care of everything else. We'll send them the certificate with a current schedule via regular mail or e-mail (You choose).

Save Time with Deferred Delivery!





Purchase certificates for everyone on your gift list at one time! Select the date you'd like each certificate sent and we'll take care of the rest. No charge. Your certificates will arrive on time for birthdays, anniversaries, holidays, and other special occasions.





We've converted people who have had no interest in art or painting into a whole new passion!
If you already have an account log in on the left to make purchasing a gift certificate faster and easier.