The Leader in
Online Reservation Systems
Online Reservation Software for Dance Schools

Dance Schools




Your Dance School Customers manage all your reservations so you don't have to

Your dance students easily check availability and reserve online 24x7.
Eliminates 95% of your phone calls.
Eliminates over booking while maximizing reservations.
Enforces your cancellation policy.

Extremely easy to set up

No hardware or software to install or maintain.
We totally set up the system for you free, then you easily enter your classes and calendar. Our support team answers within 3 rings.
So easy everything will be running in 48 hrs.

Students love doing it all

Our system integrates seamlessly with your site, where your calendar will be shown.
Your dance students can view their past, cancelled, waiting list, active, and future classes.
Students can see how many spots are available in each class.




First we'd love to give you a live tour with instant screen sharing
See how easy it is for your customers to do it all.
So call toll free M-F, 9-5 EST
(877) 565-2050

We would love to hear from you!
If you have any questions or comments,

Call us toll free (877) 565-2050,

or you can fill out the form below,
and we will get back to you as quickly as possible.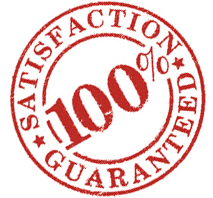 THERE IS NO CONTRACT TO SIGN, NO MINUMUM TO REACH
Set up is free, we charge a small monthly amount based on your volume. Use our online reservation software for as long and as much as you need. Try it free for 30 days! If you are not 100% satisfied then cancel your service and you owe us nothing!
RezClick.com Copyright 2010 - (877) 565-2050
Website design DavidMorrow.TV